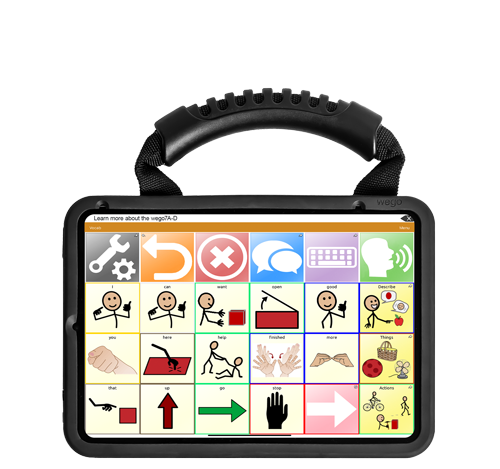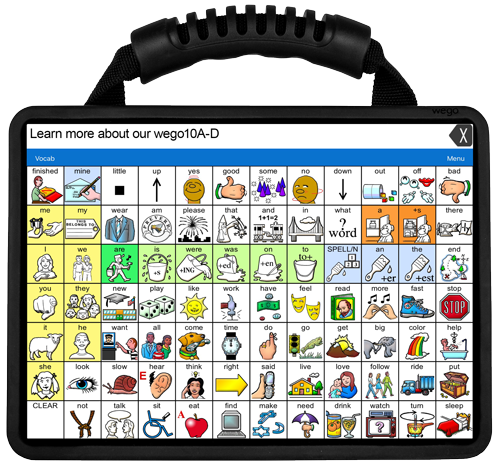 LAMP Words for Life® on wego10A-D™
TTMT is an Authorized App Reseller for PRC-Saltillo


What is an authorized reseller?
Per the PRC-Saltillo End User License Agreement, Authorized App Resellers (AARs) are exclusive providers of PRC-Saltillo apps on dedicated, medical, speech-generating devices.  
Authorized App Resellers must:
Provide high quality clinical support pre- and post- sale;
Demonstrate proficiency in the technical and clinical aspects of the apps;
Maintain appropriate license agreements with symbol developers to use in training/ marketing materials;
Maintain compliance with required manufacturing and medical standards;
Maintain the highest levels of ethical behavior in providing AAC devices to customers.

As an authorized reseller, we offer service and support for TouchChat®, LAMP Words for Life®, Dialogue®AAC as part of our TTMT360 customer service. If you would like to schedule a consultation or would like more information about how one of these apps may help support communication, please visit our TTMT360 page to contact our customer support team.  
Learn about the AAC technology that powers our company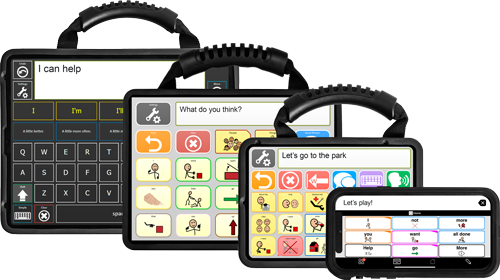 Available screen sizes:
5" | 7" | 10" | 13"

Communicate in style! Powerful, portable and flexible. Our exclusive wego A family of speech-generating devices are ideal solutions for children and adults with communication difficulties.
Available screen sizes:
10" | 12" | 16"

Powerful, flexible and sleek. Designed to adapt to you (not the other way around), the zuvo family of speech-generating devices offers more ways to communicate than ever before.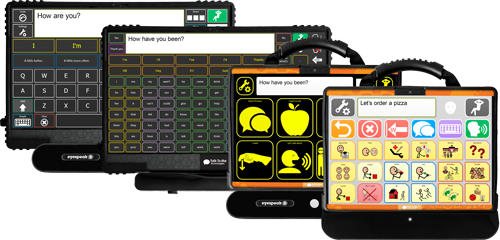 Available screen sizes:
12" | 16"

Say it with your eyes! The eyespeak communication systems are the perfect solution to communication and physical difficulties at home, school or on the road.

Exclusive vocabulary sets available for custom use. Contact us for options.
The best in the business!
Have peace of mind with our
3-year warranty.*
Touch and switch scanning ready. Contact us for head-tracking options.
Speed up communication with advanced word, grammar and symbol prediction!