Additional accuracy for the touch-screen display.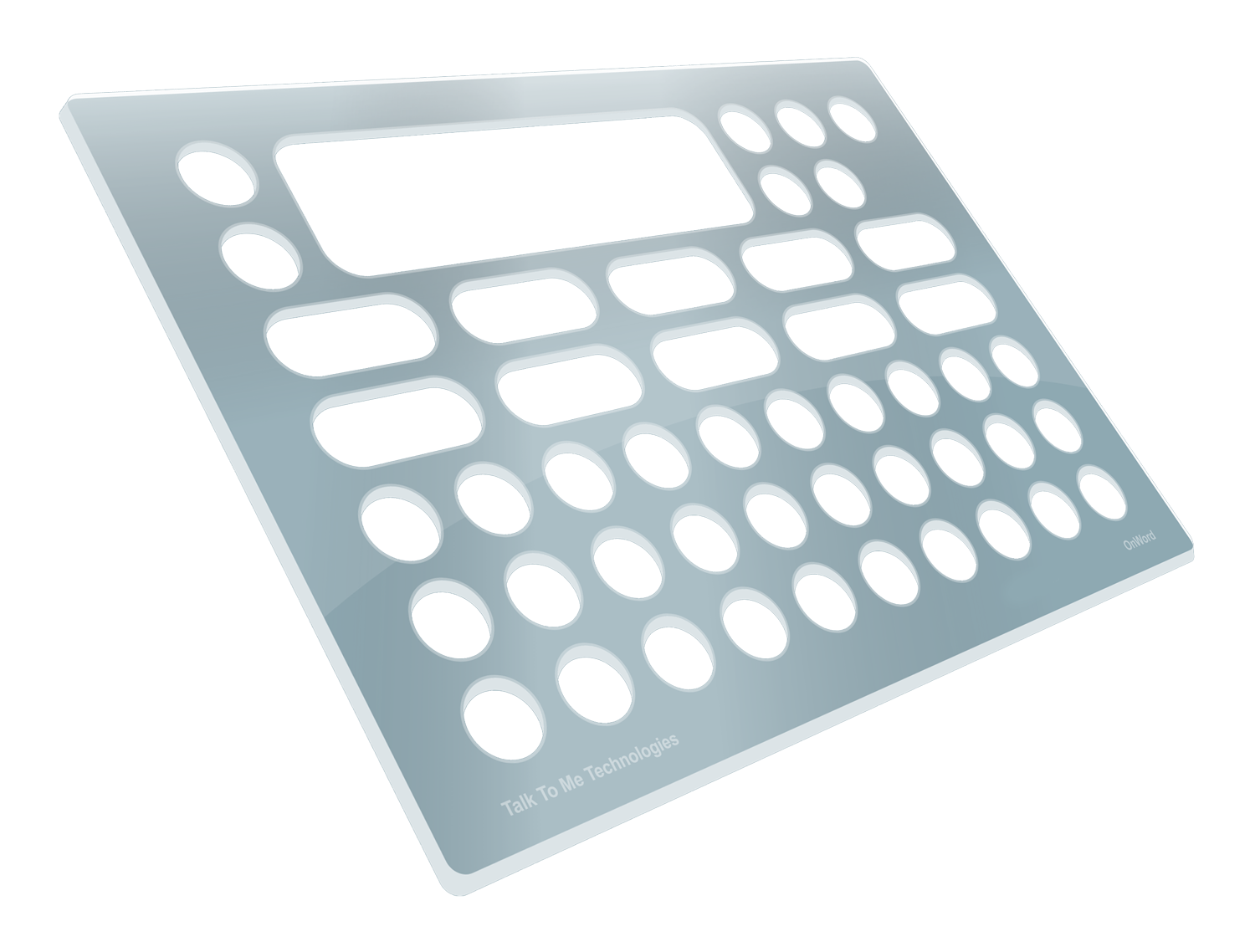 Our exclusive, one-of-a-kind custom keyguards can be created in any configuration to match the rows and columns in any vocabulary file.
Sleek and functional.
Pressure fitted (magnet free*) into the durable case which allows the keyguard to fit flush within it; there's no overhang so it looks sleek, but also is a functional feature because it makes it more difficult for a user to pry it off.
*not available for wego 5A; the zuvo 12 (non mounted) may need to use magnets or mounting strips in some special instances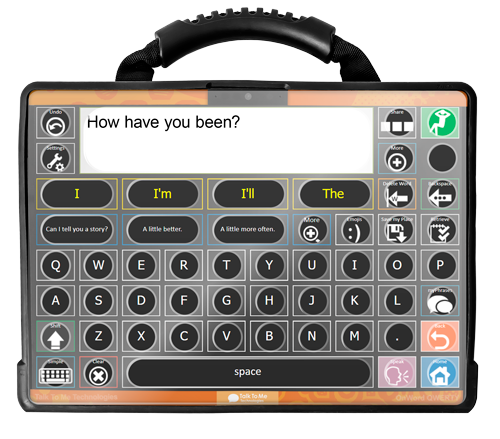 Suited just for you.
Custom elements include: number of keyguard holes, size of keyguard holes, shape of keyguard holes; keyguards can be created to accomodate any vocabulary set. Made of clear, durable acrylic so the screen is fully visible.