TTMT is passionate about generating awareness for this growing list of causes.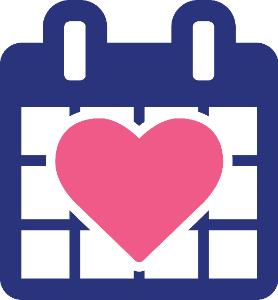 ---
Medicaid Awareness Month
National Autism Awareness Month
Occupational Therapy Month
Parkinson's Awareness Month
Stress Awareness Month
---
Annual National Healthcare Decisions Day
World Autism Awareness Day
World Health Day
---
ALS Awareness Month
Better Speech and Hearing Month
Mental Health Month
National Military Appreciation Month
National Stroke Awareness Month
---
Children's Mental Health Awareness Week
---
Apraxia Awareness Day
Memorial Day
National Speech-Language Pathologist Day
---
Alzheimer's and Brain Awareness Month
National Aphasia Awareness Month
Pride Month
PTSD Awareness Month
---
Helen Keller Def-Blind Awareness Week
Men's Health Week
---
Autistic Pride Day
---
Disability Pride Month
---
Global Hug Your Kids Day
---
MedicAlert Awareness Month
Spinal Muscular Atrophy Month
---
Pain Awareness Month
---
Falls Prevention Awareness Week
National Rehabilitation Awareness Week
---
National Down Syndrome Awareness Month
National Physical Therapy Month
---
Mental Illness Awareness Week
National Health Education Week
National Healthcare Quality Week
---
Child Health Day
World Cerebral Palsy Day
---
National Epilepsy Awareness Month
National Family Caregivers Month
National Home Care & Hospice Month
---
World Prematurity Day
---
International Day of Persons with Disability
Learn about our exclusive line of speech-generating devices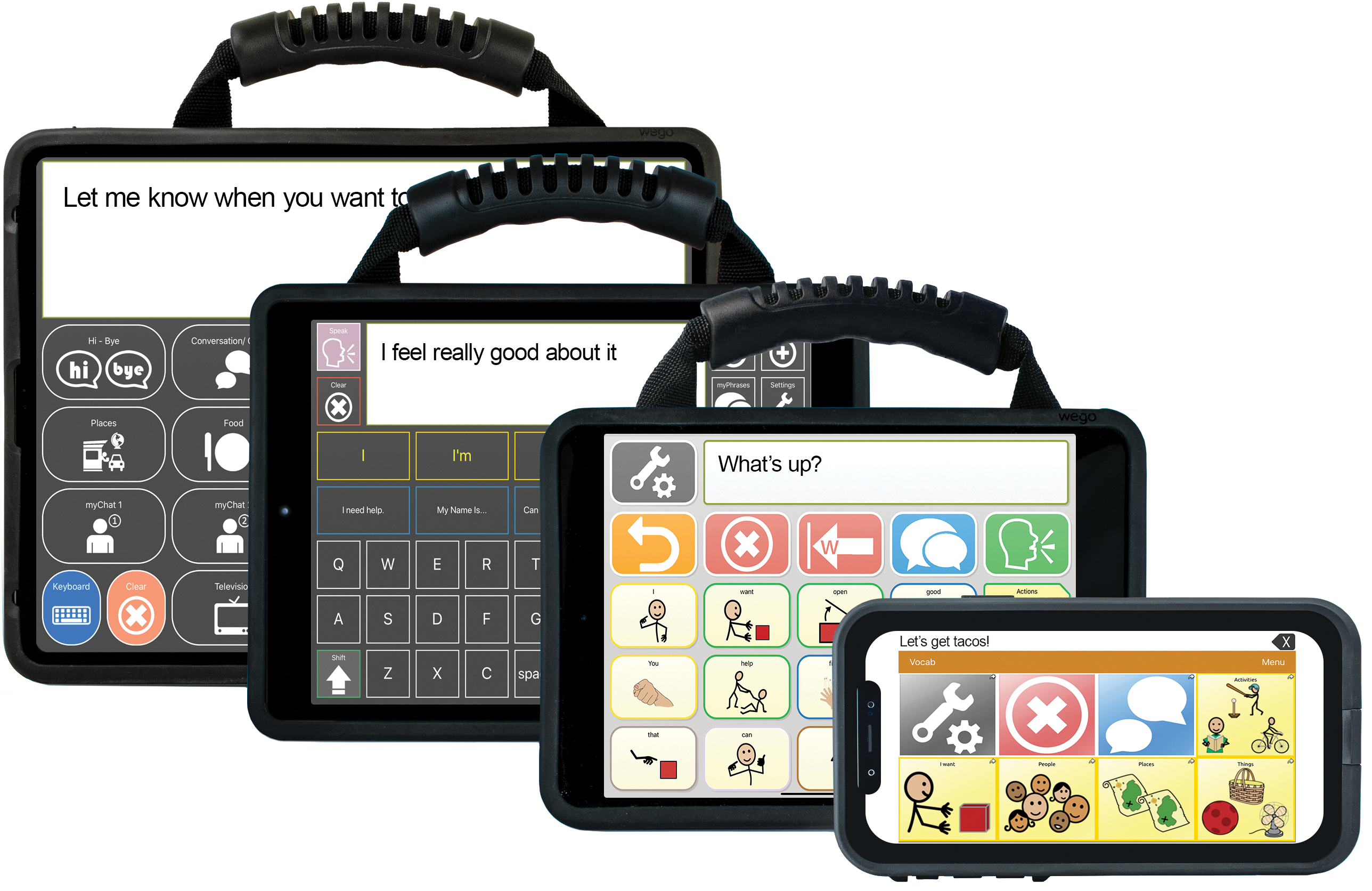 Available screen sizes: 5" | 7" | 10" | 13"

Communicate in style! Powerful, portable and flexible. Our exclusive wego A family of speech-generating devices are ideal solutions for children and adults with communication difficulties.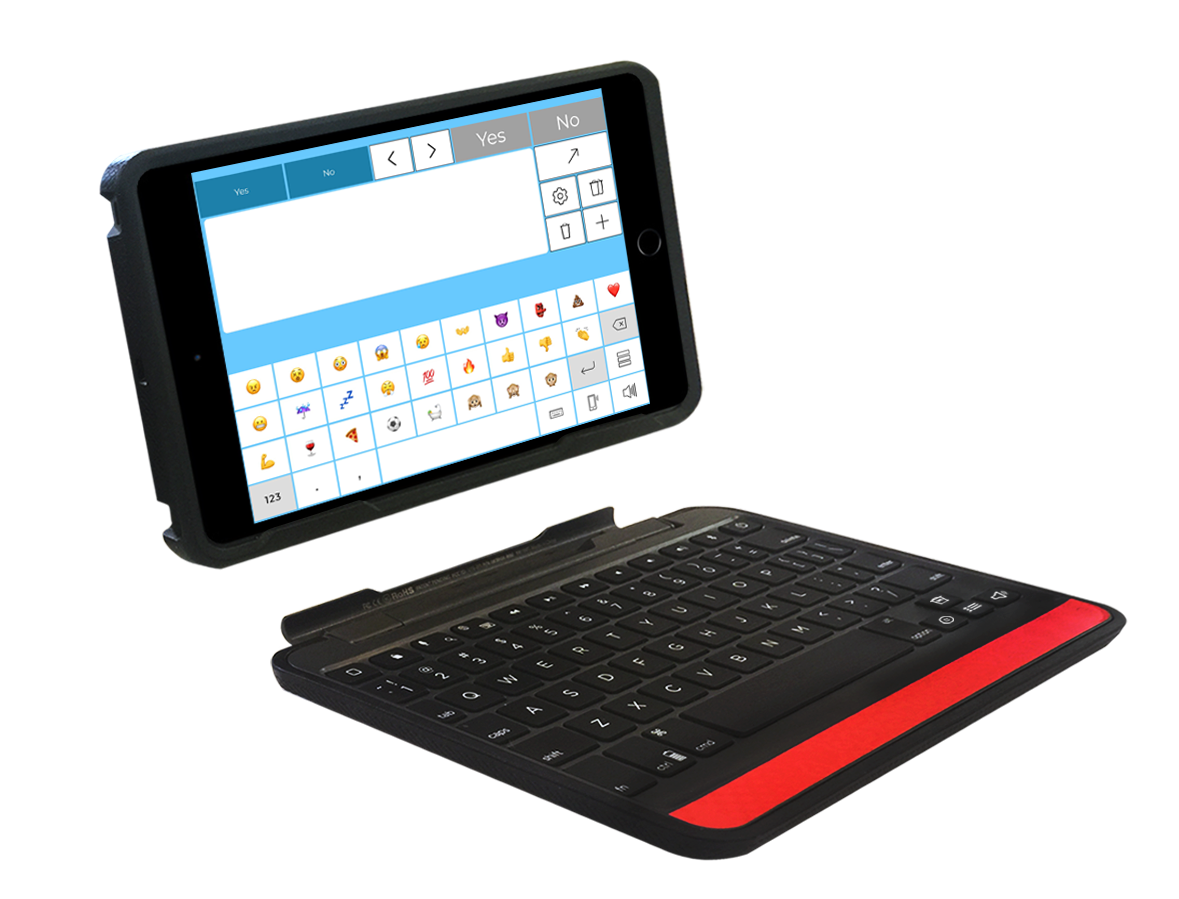 Available screen size: 7"

Next-generation type-to-talk. Like a friend who can complete your sentences, the wegowrite-D with intelligent word prediction drastically improves typing speed for effortless communication.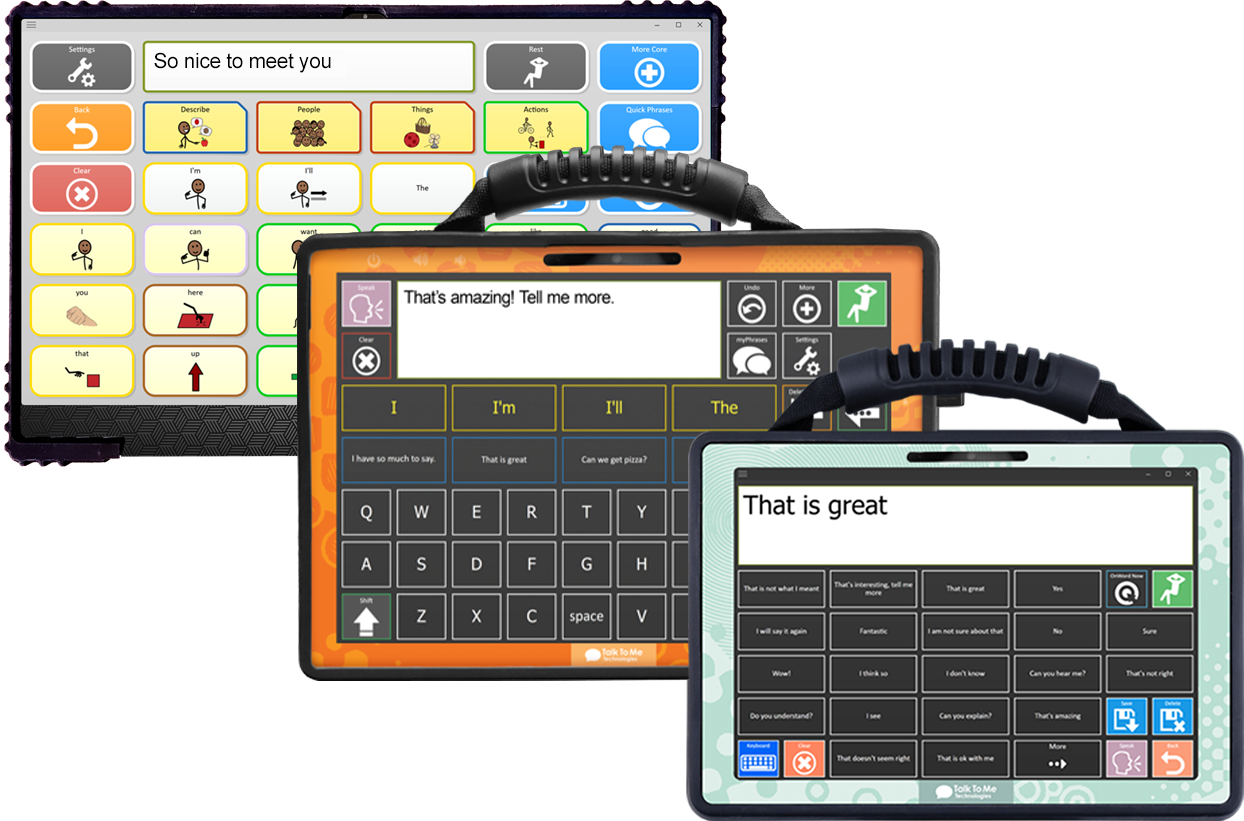 Available screen sizes: 10" | 12" | 16"

Powerful, flexible and sleek. Designed to adapt to you (not the other way around), the zuvo family of speech-generating devices offers more ways to communicate than ever before.
Available screen sizes: 12" | 16"

Say it with your eyes! The eyespeak communication systems are the perfect solution to communication and physical difficulties at home, school or on the road.