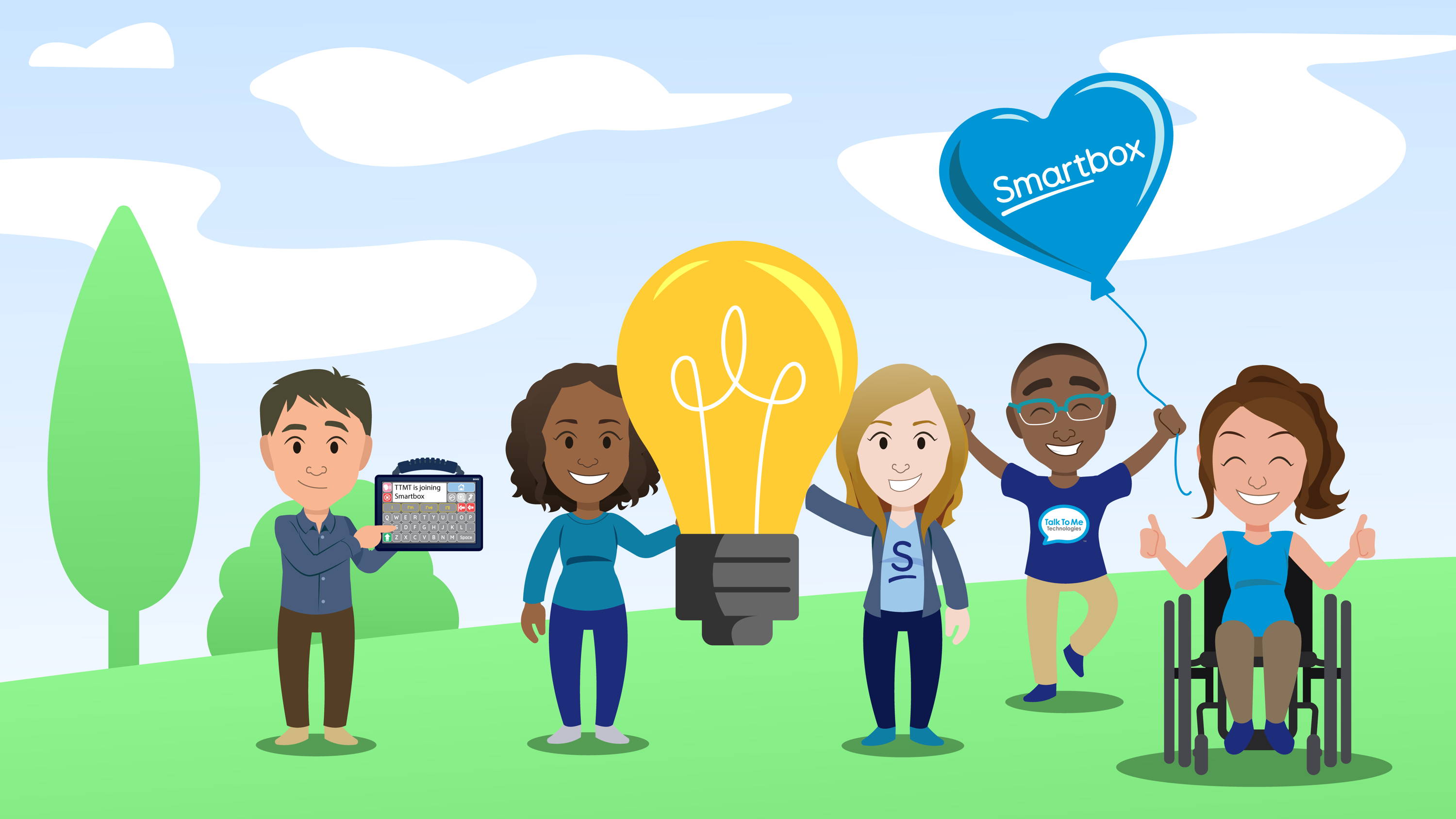 We know interviewing for a new job can seem overwhelming,
but at TTMT... we are different.

We want all candidates to have access to the same information and resources (after all, communication is what we do).
TTMT's hiring process is an important part of our culture. Our employees care deeply about their work and the people by their side who support them. We also care about building an inclusive workplace, because our company needs diversity of perspectives and experiences.
Inclusivity begins with hiring, and a fair hiring process is the first step.
Our goal is for you to feel like you know TTMT a bit better, and that you've got enough information to feel like you're applying for the right job.
Check out our company and our social media. View our YouTube channel and our online employee reviews. Read our buzz articles to see the people we work to serve. The goal here is the job or jobs you land on should exist at the intersection of who you are and who we are. So go, click around for a bit. We'll meet you back here.
You should now have a better sense of who we are and what part of the company and role seems like the best match for where you want to go. Next up, it's time to officially apply.
We ask that you submit your resume and a cover letter to apply for any position.
A word on cover letters: they aren't mandatory but highly recommended. It's your call on whether to include one, but please know that a cover letter gives us a chance to see who you are further than those bullets on your resume. If you do decide to include a cover letter, you may consider tailoring it to the job you're applying for, tell us how you've made a difference and use data to back it up. Draw a direct line between your passion and our position, let us see who you are a bit.


For more information about writing an awesome cover letter, we encourage you to research here: 6 Tips for a Great Cover Letter (asha.org)
We get excited about interviewing and take it seriously because the work we are doing really makes a difference in people's lives. We want people on our team that feel that same passion to help. Our process is typically one to two interviews (in person or virtual) with the hiring director and another member of our management team. This can feel a little intimidating, but it's meant to be friendly, warm, and gives you the opportunity to see multiple perspectives. We're guided by our goal of creating an equitable and inclusive experience, where candidates from a wide variety of backgrounds have an opportunity to succeed.


Our goal is to assess your skills and see if you and this role are a match. We will spend a chunk of your first interview detailing a day in the life of the position. It's just as important for us that you think the role is a good fit for you too. So we conduct our interviews using these guiding lights:
·       Structured interviewing: Every candidate is assessed using clear rubrics, and we use those rubrics for all folks being considered for that role, so that everyone is evaluated from the same perspective, allowing their distinctiveness to emerge.
·       Open-ended questions: We ask open-ended questions to learn how you solve problems. We want to understand how your mind works, how you interact with a team, and what your strengths are.
When it comes to accommodations, our team is here to help. From sign language interpreters to specialized equipment, interview breaks to extended time, we aim to provide the support you need so you can keep the focus on your conversation. There is a spot on the application page to ask for accommodations, but please feel free to reach out to us directly if you have any questions.
We say "we" because we take into account a number of perspectives to come to a decision. If we decide that you're the best candidate for the role, HR will reach out to you with an offer.
Once you've accepted the offer, the hiring director will reach out to share more details about your first day, the where, when, and how, after which you are on your way to becoming a TTMT'r -we're thrilled to have you!
Will you let me know when a job has been filled?
Our goal is to keep you informed throughout the process, but it does take a little bit for us to review and interview all qualified candidates. We will reach out to you initially to let you know that we received your application and reach out again if we are interested in interviewing you for the role.
After all interviews, we will communicate with you either an offer or letting you know we proceeded with another candidate for that particular role. However, our recruiting team might reach out if we find a different potential match for your skills, interests, and experience.
Can I apply for multiple jobs?
Yes, you can apply for more than one role at once, though we recommend narrowing your choices down to a few jobs that truly match your skills, experience, and interests. We'll review your resume to determine the best fit.
What if I need an accommodation for the interview?
No problem! We have a team dedicated to making sure you have the accommodations you need to interview. If you need for us to arrange an ASL interpreter, if you'd like your service animal with you, or if you have something else in mind, simply reach out to us directly at careers@talktometechnologies.com. From there, you can confidentially discuss your accommodation options/needs.
What benefits do you offer?
We are proud to offer a comphrenesive benefit package to include:
·     Competitive pay
·     Flexible Scheduling
·     401k Plan with 3% Employer Contribution
·     Great time away from work – supporting a healthy work life balance!
·     Including 23 days of Paid Time Off annually, 10 Paid Holidays, Paid Parental, Adoption, & Foster Care Leave
·     Growing Company with Internal Opportunities
·     We are proud to have a turnover rate (employees exiting the company) at less than half of the national average. In addition to a low percentage of employees
leaving the company, we are also seeing incredible growth. In 2022, our staff grew by 30%!
·     Comprehensive Benefits Package - Including Medical, Dental, Vision, & Company Provided Life Insurance
·     Supportive & Collaborative Culture
·     Training and Education Provided including Professional and Personal Wellness
·     Community Involvement
If you have more specific questions about the options, feel free to send our hiring team an email at careers@talktometechnologies.com 
TTMT Provides great learning opportunities and a client focused environment. Everyone is working towards a shared mission to give AAC solutions to those in need, Bringing speech to life. TTMT is a loving and welcoming workplace!
- Trae Eenhuis, Director of Client Support and Education
Not only is it rewarding knowing what we do helps others in need, but it is an awesome work environment! Everyone is willing to help each other. Whether we are in the same department or not! So even if emergencies come down, I know that I'm not facing it alone!
- Abigail Vega, Marketing Associate
We celebrate everybody's successes and nobody's ever unavailable to help. It's an amazing environment to work in!
- Mikaela Reth, Office Manager
Talk to Me Technologies is an Equal Opportunity Employer.
We are committed to diversity and inclusion in the workplace. We prohibit discrimination and harassment of any kind based on race, color, ancestry, national origin, citizenship, sex or gender, medical status (including pregnancy, childbirth, and pregnancy-related conditions), gender identity or expression (including transgender status), sexual orientation, marital status, religion, age, disability, genetic information, service in the military, or any other protected characteristic as outlined by federal, state, or local laws.
This policy applies to all employment practices within our organization, including hiring, recruiting, promotion, termination, layoff, recall, leave of absence, compensation, benefits, training, and apprenticeship. Talk to Me Technologies makes hiring decisions based solely on qualifications, merit, and business needs at the time. For more information, read through your rights under the EEO here.