Below are frequently asked questions about our line of communication systems and the TTMT360 program.
Contact our support specialists with specific questions.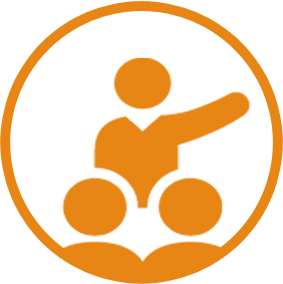 Have a question about your current device, or need help with software? Call us or fill out the form below to schedule a training session.
Call: 877.392.2299, Option 3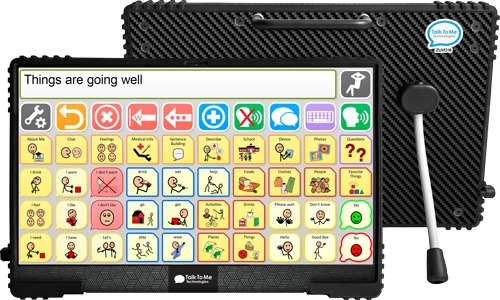 What is a speech generating device?
Individuals with autism, down syndrome, ALS (Lou Gehrig's Disease), stroke, brain injury, Parkinson's, cerebral palsy, developmental delays, laryngectomy, apraxia of speech or other similar conditions are often unable to communicate effectively. A speech-generating device is a special piece of assistive technology that enables communication and personal expression. These devices range from simple to more complex. At Talk To Me Technologies, we work with state-of-the-art technology to be sure our clients have the widest range of options. Whether you need a speech-generating device that is small and portable or one that can be controlled using the eyes, we'll work together to find a perfect match for you. TTMT speech-generating devices are approved by Medicare, Medicaid and private insurance companies.
See all TTMT speech devices now!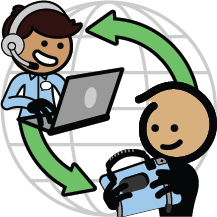 What kind of support do I get?
Training and support for our exclusive line of communication systems are offered to teachers, parents, therapists - and anyone else who has a special place in the user's life. For help with a device, contact 877.392.2299 ext. 3 See our contact page for more options!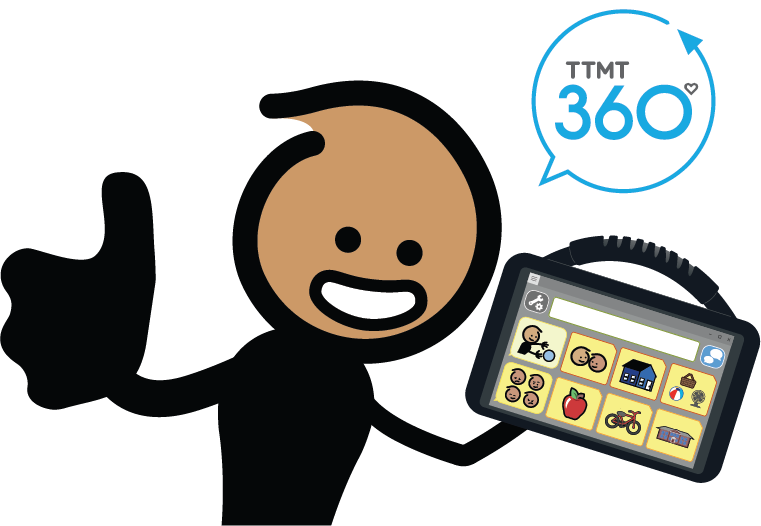 TTMT offers a unique line of speech-generating devices backed by an all-inclusive support process designed to help the user begin speaking as quickly as possible, and reduce the rate of abandonment. It includes expert help and guidance with funding, evaluation, and training for every communicators' entire team. See what's included with TTMT360.
How will my device/
equipment be paid for?
Our exclusive line of speech-generating devices include the support of our dedicated funding team. We help to determine sources of funding for adults, children, schools and complete the paperwork on your behalf. We know exactly what it takes to obtain payment from sources like Medicare, Medicaid and Private Insurance. We proudly boast a 94.75% clean claims rate+, which means 94.75% of the time we get claims paid – the first time.
See more information about our funding department!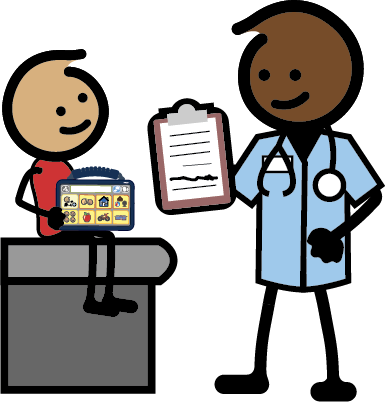 Will a speech generating device hinder my child's ability to develop natural speech?
No. Just the opposite. Research indicates that using a speech-generating device actually facilitates the production of natural speech and language development. In fact, numerous studies have found that the introduction of a speech-generating device frequently has a positive effect on speech; children who are given a speech-generating device often develop speech faster than they would have otherwise (Bodine & Beukelman, 1991; Van Tatenhove, 1987). In 2006, a study by Millar, Light & Schlosser examined the relationship between the use of a speech-generating device and speech development.
The overwhelming majority (89%) of the subjects showed improvements in speech production when using a speech-generating device.
Learn more about the Positive Effects of AAC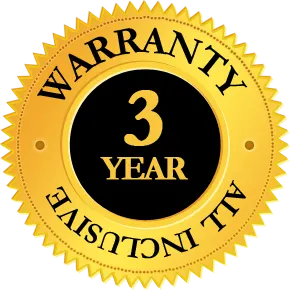 What kind of warranty comes with my speech generating device?
A 3-year warranty is included on the wego A, zuvo and eyespeak communication systems. A 1-year warranty is included on any previously purchased Allora speech devices.
Review our warranty coverage.